Dealing with large amounts of data and content overflow? At Stimulus, we understand that data and content is key to good business and promoting your products and services. Our team will work with you to collect and collate your data in a meaningful and practical way. We use Pimcore PIM/MDM portal to result in data being translated into the right context for all users.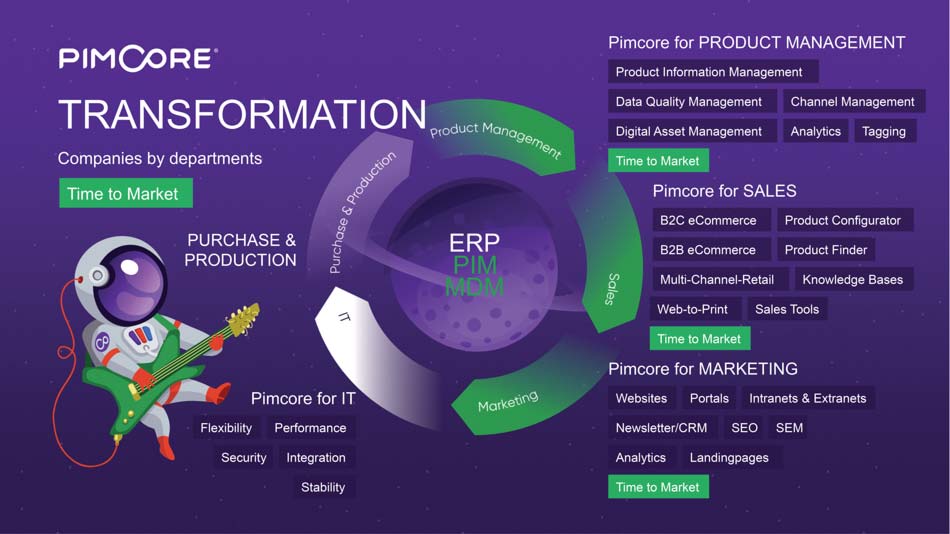 Streamline Your Product Information with Pimcore PIM and MDM Solutions
Pimcore PIM and MDM solutions can help businesses in Sydney, Australasia, Asia & Europe streamline their product information management process by consolidating data from multiple sources, managing product information efficiently and accurately, and improving data quality. With Pimcore's PIM and MDM solutions, businesses can easily create, manage, and distribute product information to various channels, resulting in increased productivity and enhanced customer experience.

Consolidate Your Product Data Sources with Pimcore
Pimcore's PIM and MDM solutions allow businesses to consolidate their product data sources into a single, centralised location. This helps to eliminate data silos, streamline data management, and improve data accuracy. By consolidating product data, businesses can ensure that they are working with the most up-to-date and accurate product information, reducing the risk of errors and increasing efficiency.


Optimise Your Data Quality with Pimcore's MDM Capabilities
Pimcore's MDM capabilities can help businesses in Sydney and Australia to optimise their data quality by ensuring that product information is accurate, consistent, and up-to-date. Pimcore's MDM capabilities enable businesses to create and manage data models, relationships, and hierarchies, ensuring that data is organised and easily accessible. By optimising data quality, businesses can improve decision-making, reduce the risk of errors, and increase efficiency.


Increase Your Team's Efficiency with Pimcore's Workflow Management Tools
Pimcore's workflow management tools can help businesses to increase their team's efficiency by automating workflows, streamlining processes, and reducing manual tasks. With Pimcore's workflow management tools, businesses can set up workflows that match their specific business needs, ensuring that tasks are completed efficiently and on time. By increasing team efficiency, businesses can reduce costs, improve productivity, and enhance customer experience.


Unlock Valuable Insights with Pimcore's Analytics and Reporting Features
Pimcore's analytics and reporting features allow businesses to unlock valuable insights from their product data. With Pimcore's analytics and reporting tools, businesses can analyse product performance, track customer behaviour, and identify trends and patterns. By unlocking valuable insights, businesses can make data-driven decisions, optimise their product offerings, and improve customer experience.


Simplify Your E-Commerce Operations with Pimcore's Seamless Integration
Pimcore's seamless integration with e-commerce platforms can help businesses to simplify their e-commerce operations by enabling them to easily manage product data across multiple channels. With Pimcore's e-commerce integration, businesses can ensure that their product data is consistent across all channels, reducing the risk of errors and improving customer experience. By simplifying e-commerce operations, businesses can save time, reduce costs, and increase efficiency.