There are plenty of digital experience platforms (DXPs) on the market. The following DXPs were recently declared Forbes' top ten across all business segments:
OutSystems
SAP Fiori
Progress Sitefinity
Sitecore
Kentico
Adobe
Salesforce Lightning External Apps
Kentico Kontent
Liferay
Rigor
Other systems also worth considering are:
Brightspot
SiteGlide
HCL DX
dotCMS
SundaySky
CentricMinds
Core dna
Crownpeak
Jahia Digital Experience Platform
In Gartner's 2019 Magic Quadrant for Digital Experience Platforms report, a trusted assessment of products, the stand out DXPs were:
Leaders: IBM, Sitecore, Liferay, Adobe, Salesforce
Visionaries: Episerver, Bloomreach
Niche Players: CoreMedia, SDL, Crownpeak, Kentico Software, Squiz
Challengers: Microsoft, Oracle, SAP, OpenText, Acquia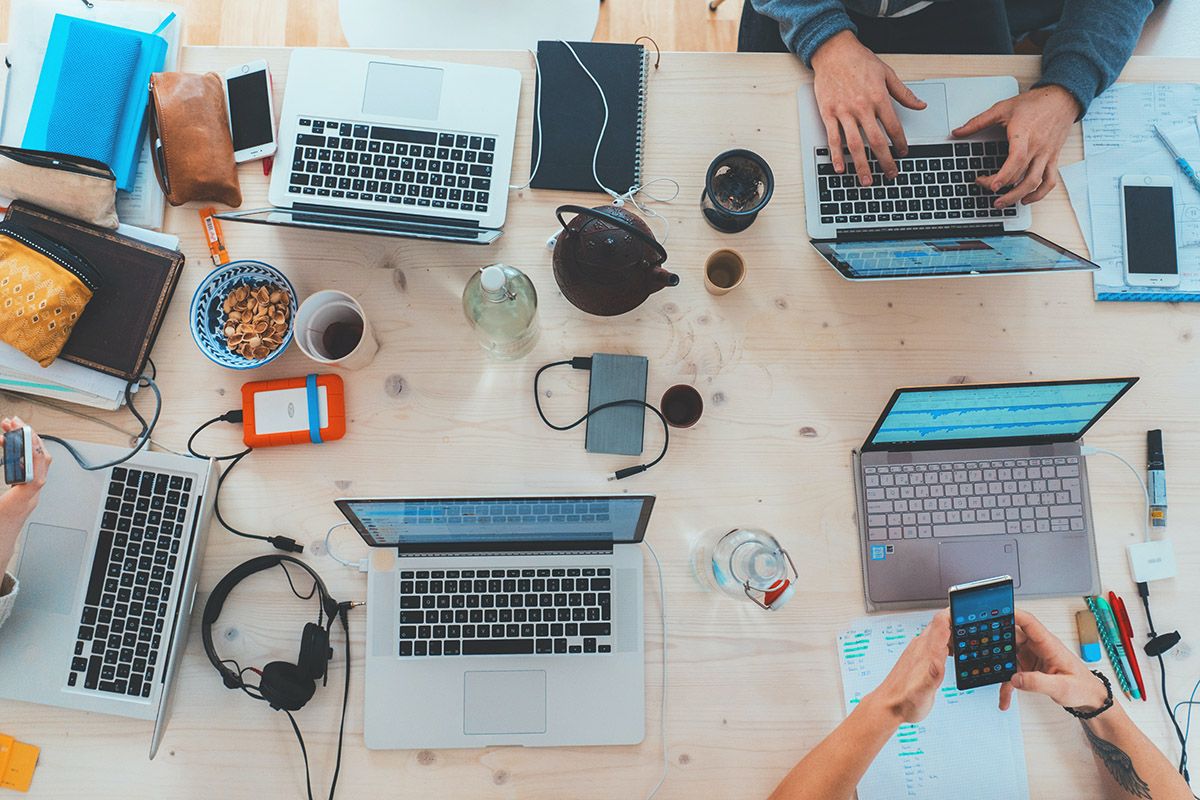 Digital transformation of a business
Digital transformation of a business occurs when a company uses and embraces technologies that fundamentally change and enhance the way they work. Digital transformations projects revolutionise businesses, bringing change to all elements. Digital transformations prompt a complete re-evaluation of traditional data management and system principals. It forces businesses to roll out new technology, tech and processes- but also new belief systems, in a model that puts the needs of the customer before that of the organisation.
With the rapid progress and developments occurring online, every company across every industry needs to think about how they will transform, and when the transformation needs to begin. No industry is immune to this need to operate differently in order to stay competitive. If you haven't started thinking about how your business can stay relevant in the next five to ten years, now is the time. By taking stock of your current digital literacy and capability, you will get a clearer picture of where the gaps are and what skills and systems you will need to introduce, and this will get you started on your transformation journey.
Your business is ready to transform if:
You can see there is an opportunity to improve how you handle data and knowledge
To ensure that alterations made to your data will be automatically translated across all platforms thus saving you time
There's a willingness to innovate
You want to build your brand and reach new markets
Have a feeling you could better meet customer needs and expectations
Why Transformation efforts fail or succeed
It's unlikely that leadership and business guru John Kotter could have anticipated the rapid technological and digital advancements we have seen this decade. Yet when in 1995 he wrote the seminal Why Transformation Efforts Fail article, he clearly understood the pressure that faced organisations. He wrote about the need to make fundamental changes to business processes and activity in order to cope with "new and more challenging" environment.
According to Kotter, the risk points in a transformation effort are:
Not establishing a great enough sense of urgency
Not creating a powerful enough guiding coalition
Lacking a vision
Under communicating the vision by a factor of ten
Not removing obstacles to the new vision
Not systematically planning for and creating short-term wins
Declaring victory too soon
Not anchoring changes in the corporation's culture
To counteract these risks, the strategies for achieving successful transformation are:
Establishing a sense of urgency
Forming a powerful guiding coalition
Creating a vision
Communicating the vision
Empowering others to act on the vision
Planning for and creating short-term wins
Consolidating improvements and producing still more change
Institutionalising new approaches
Digital transformation- not just about software
Kotter was writing about transformation in its broad sense, not specifically related to technological changes. Yet his strategies for achieving real change are still useful today, especially as we consider digital transformations. Achieving any change when there are established ways of doing this is hard. Achieving complete digital transformation is even harder.
A recent McKinsey & Company study found that only 16% of respondents felt they had seen a successful and sustained digital transformation occur in their organisation. Although digital transformation means getting and using new technologies, true transformation is not just about a change to systems or technology that you use. The following attributes were rated as most critical in successful digital transformation initiatives:
Digital self-serve technology was implemented for employees and business partners
Senior managers fostered a sense of urgency for making transformation changes
The management team established a clear change story for transformation
Digital tools were implemented to make information more accessible across the organisation
People engaged in key roles ensured collaborations between units on transformation objectives
Senior leaders encouraged employees to experiment with new ideas
You can see digital transformation is not solely about data and devices. It is also about people. Kotter was right- transformation is as much about ensuring your staff have a preparedness for change as it is about the individual business elements and factors that are undergoing change. True transformation will require a shift across your whole organisation. New processes and ways of working will need to be established and maintained. Your teams and individuals will have to collaborate, evaluate and fundamentally change the way they work and the way they think about their role.
Customer experience expectations
Being accessible and consistent in the digital space is of paramount importance. Customers could be interacting with you any time, from anywhere, and in any number of ways. They may find you through Google Ads. They may discover you on social media. Customers use phones and tablets and desktop computers to search for and connect with the businesses that can provide them what they are after.
Clunky ERP and CMS that operate independently of each other are not going to cut it much longer. Customers expect your webpage to load within three seconds of opening it. They expect to see consistent campaigns across all channels.
They expect you to have the digital smarts to personalise your communication with them. They want to receive information that is relevant to them. The best way to bring your information together in a way that focuses on your customers is through a Digital Experience Platform (DXP).
To meet customer expectations, you need to have the capacity to provide enriched content. That is at the right time. And while we've seen that the acquisition of new software won't help you achieve this immediately, a DXP can be the tool that helps the team to connect, collaborate and transform work to be responsive to the customer. If your business occupies any space online, a DXP will soon become a necessity
Embracing the DXP opportunity
Most boards and CEOs now realise that there will come a time that changes to be made to corporate information systems and processes, to meet the expectation of today's customer.
A few have stuck their heads in the sand and are sure to find themselves in trouble with this approach. Others realise that a higher degree of coordination and customer-focus is required but find it hard to imagine just how such a drastic change could be implemented. Often in these cases, leaders will add on another system to the existing mess of non-integrated platforms or launch a presence on a new marketing channel in order to appear responsive.
Instead of adding another system, another process, another platform, leaders who really want to achieve digital transformation are benefitting using a DXP as their change agent.
If you are preparing to launch into a digital transformation project, selecting and using a DXP system might well be the thing that propels you forward and gives you the momentum to make major changes to your systems, data and organisational values. It will help you:
to automate and update processes
allow customers new ways of interacting with you
improve staff morale
encourage collaboration
change the culture around how you engage and value your customers
grow your brand
DXP timelines
If you're thinking of embarking on a transformation project and converting to DXP, you'll probably be wondering how long the transformation will take. Well, as we've seen, transformation efforts take a lot of energy because they require a whole of organisations shift. But if you can create a sense of urgency, to propel the change along, here is what you might expect for times associated with operating a fully function DXP-
2-3 months to select, design, coordinate and commence
Further 5-6 months to combine and integrate, establish the basics of a viable system
Further 5-6 months complete full implementation with custom features and systems
Digital experience platform vs CMS
Traditional CMS help organisations to produce and manage their information and content. They ensure that information is easy to locate and access. They often put employee needs and processes at front of mind. Workflows support what is easiest for the team. CM systems are built in ways which make sense for the businesses, and in line with internal hierarchies and structures.
CMS which tend to operate on information out model- they help you create and present content, such as on a website. Some CMS have the capacity to segment audiences, direct content at particular target groups, provide data self-service or personalise information on the fly. However, designing and implementing these elements can be costly, time-consuming and too difficult to achieve in-house. It's a bit like a scattergun approach- trying to get the information where you think it should land.
Most traditional CM systems lack the ability to:
Automate information delivery and content presentation
Analyse and track customer interactions
Collate or combine information from separate systems
Track and measure consumer behaviour
Provide cohesive brand messages
Provide an all in one digital customer experience on any platform or device
Create customer portals and self-service activities
Benefits for the customer and the team
While your customers are sure to notice a dramatic improvement in your online efforts and ability to coordinate channels once you've gone to DXP, it's also worth thinking about the benefits your staff will see. Many companies report higher levels of staff engagement with and enthusiasm for their new DXP system. Staff will see benefits such:
Reduction in duplication of effort
Improved productivity
Increased efficiency
Greater employees satisfaction
Simpler workflows
Information available from a central source
It is frustrating for staff to have data stored in different drives, in different formats, in different systems. To push a piece of content throughout your website, social and intranet sites could require three different file types to be prepared, in three different sizes. For your staff, the DXP will bring together all of the information from other systems, removing the frustration of having to deal with data from complex system networks. The consistency and coordination that a DXP brings for customers will be enjoyed by your staff too.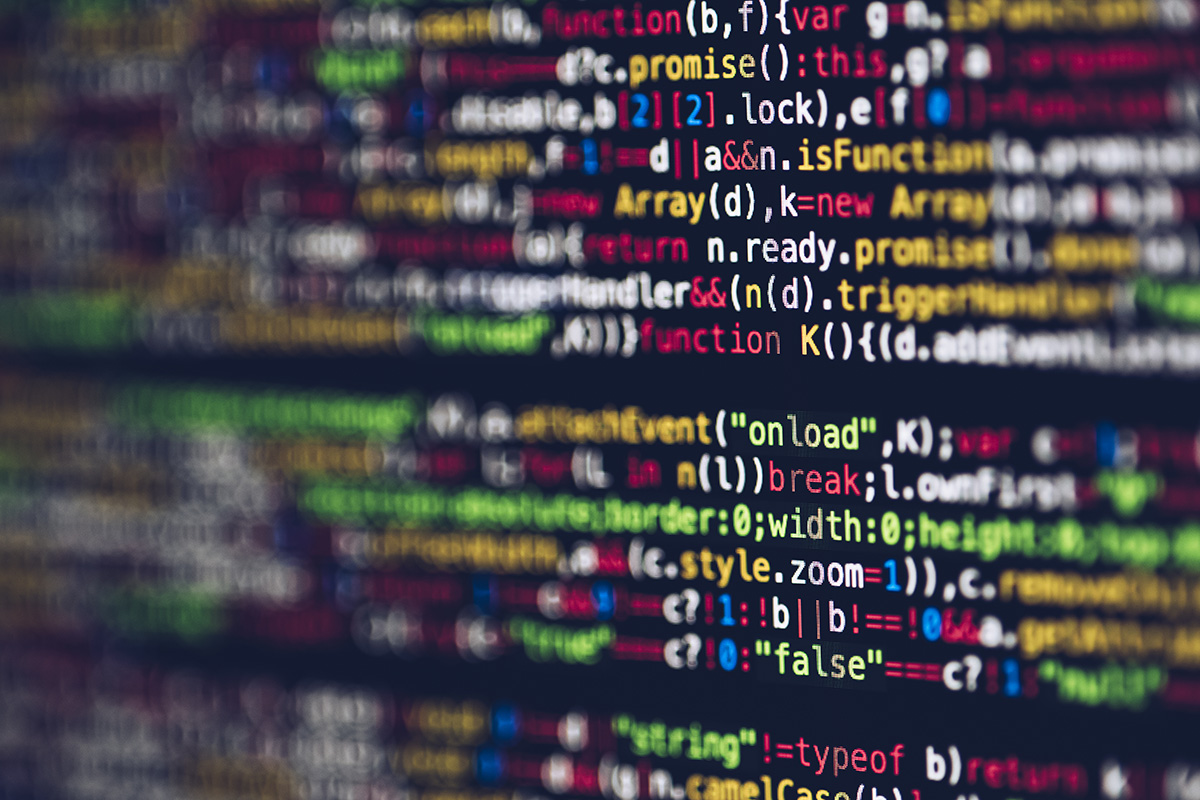 Onmichannel marketing
DXPs put the customer at the centre of their systems. They are built upon an understanding of the customer journey through their various touchpoints and engagements. They allow for nuanced and personalised interactions, and help you to take control of where, when and how information is distributed.
DXPs will help coordinate all the communication channels where your customers are - websites, social media, ecommerce stores and more. DXPs use new technologies to be able to handle information and push content wherever it needs to go. Sticking to the brand and following an in-house system guide also become easier when there is a DXP is there to help manage content.
This brings a refreshing level of consistency and coordination, known as omnichannel marketing, to your business.
Digital experience platform capabilities
A DXP will help you
Build connections with your customers
Coordinate content across all channels
Integrate existing data systems
Ease the pressure of a digital transformation process
Digital experience platform components
Website management - through the presentation of beautiful and responsive webpages known as headless or hybrid headless systems
Analytics services - to monitor customer journeys and interactions, and help with personalisation of content
Customer relations features - to be able to respond effectively to customers across channels
Social features - Blogs, forums, collaborative tools for connecting with customers or keeping up engagement in house
Search services - to enable customers to quickly find and access the information they want, on the channel that they are using
Ecommerce capacities - order and inventory management, product information management (PIM) and catalogue management
Authentication - secure information handling and exchange, especially useful for transactions
Campaign management - to manage marketing campaigns, offers, and messages, with the capacity to handle complex list segmentation requirements
Content management- version control, workflow tools and templates, plus, the ability to store, search and manage digital assets and files though DAM (digital asset management)
Some services may also provide:
Translation capacity
Video management
App options
Customer portals and onboarding self-service
Financial services
Claim submissions, booking and appointments
Integration and support
With so many options out there, DXPs come in a range of price points. In fact, the more costly part is not the DXP itself but integrations with internal and existing systems. It is estimated that by 2021, around 85% of both cost and effort in a DXP transformation will be related to integration.
It might also be worth thinking about having some help. Many major enterprise companies don't have the confidence to carry out the technological elements of a digital transformation without some support. The complexities found in decades-old data across a ton of systems can be challenging-dealing with the legacy of old systems can be more difficult than the acquisition of a new one. A report found that up to 90% of companies launching a DXP will seek outside assistance to plan, build or implement their digital strategies.
Open source digital experience platforms
Open source describes software that has source code that anyone can access, inspect, change and enhance. When companies acquire open source systems, their developers and coders can customise the code with which the system has been created. They can alter elements of the system to suit the individual needs of the business. When it comes time to select ad DXP from the plethora of options out there, it might be worth choosing one which has open source technology.
The reason for this is that open source offers a great deal more flexibility in set up and design, which means organisations have the chance to really decide how to make their DXP work best for them. It also means lower costs- not only with acquisition but in ongoing costs for customisations, add-ons and updates. The total cost of ownership and use is greatly reduced with a DXP. Open source platforms still offer a good degree of functionality, and with the benefits of no licensing fees, no vendor lock-in, no vendor relationship management required.
However, most of the open source DXPs are still considered to be in their infancy and do not really offer all the functionality of the main players in the market.
Apache Unomi™
This open source platform is based in Java, and offers central profile management, client and customer analytics and personalisation for web CM system. It can be acquired by downloading the binary distribution or alternatively the source code. The Unomi part is pronounced "You know me".
Zurmo
Zurmo is a primarily an open source Customer Relationship Management (CRM) application that handles messaging on a variety of platforms. Users report that it is easy to use and allows you to create engaging, innovative digital presence, with a high degree of flexibility.
Magnolia
This Java based tool is an open source, enterprise CM that helps you coordinate communication across all channels and integrates well with other systems.
ExPlatform
ExPlatform is an open source CMS, based on the Symfony framework, which brings highly engaging experiences to online customers. Benefits include a flexible content repository, multichannel and multi-device content delivery, multilingual and multisite content management.
Pimcore
The only true open source DXP is Pimcore. This sophisticated system provides a number of systems in one and allows you to coordinate your assets through its master data management (MDM) approach. In terms of CM and data requirements, it does it all, but that customer-centric approach is really apparent. Pimcore is agile and responsive. It enables a high degree of cross channel coordination, and internal collaboration opportunities. It really is the most sophisticated open source DXP on the market. Many enterprise businesses have recognised that such a versatile and cohesive tool can be the thing that accelerates and consolidates digital transformation efforts.
The bottom line:
Digital transformation efforts are necessary, but not easy. By selecting a DXP platform that takes care of your content, data and customers, you can focus on empowering your people to join you in your businesses' transformational journey to the future.