What is the best way to save time updating data?
If you know you could improve your data to be more accurate and contain fewer errors, the best way to carry out these updates is to find a system that can do it for you.
Don't waste time with manual data entry; saving time updating data will enable you to get information out to your content-hungry customers.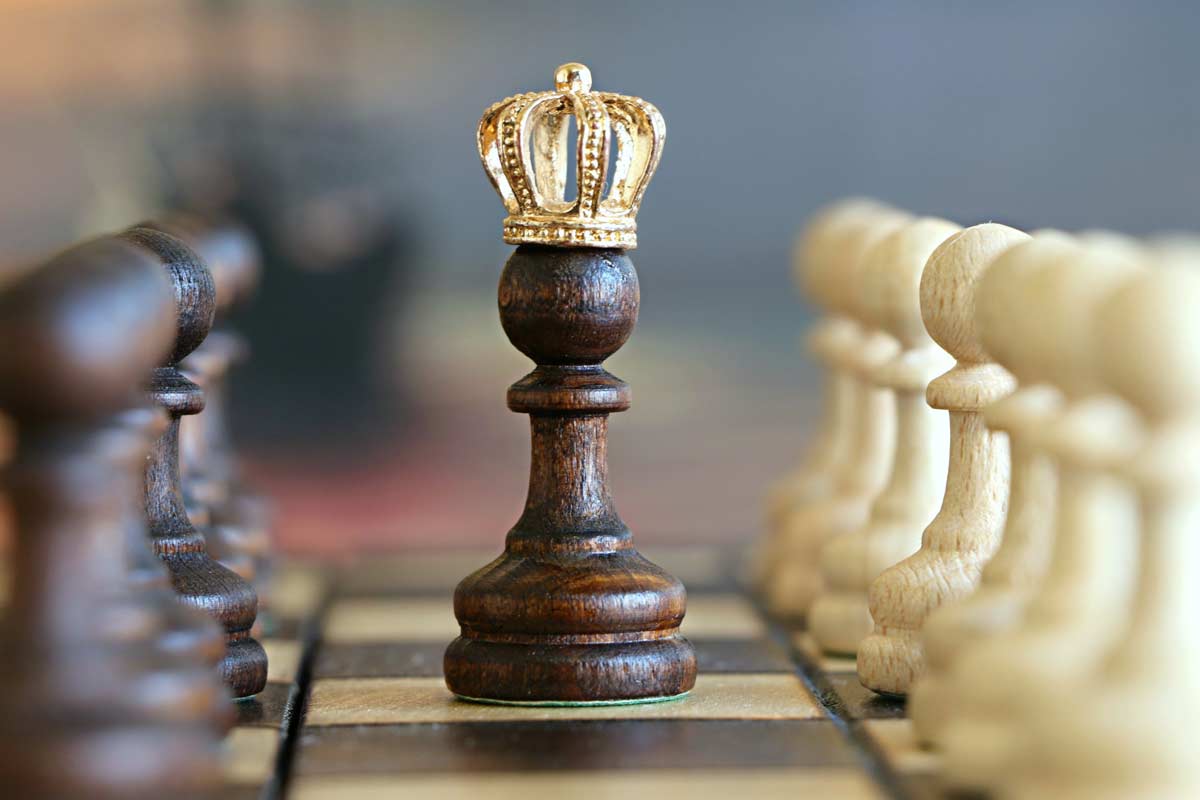 Best way to update data
When data updates need to occur, you want to do the updates once and do them well. Getting better traction out of existing data may not require extensive funding or access to new data sources, but a better understanding of what data is available and how you can use it. Proactive steps can help businesses get the most out of their data assets.
So many companies have profiles and pages across many systems and services; multiple web pages, social media accounts, selling points through Amazon, and other third-party services. As products, information and data are created, listed, and populated in these digital places; complicated information networks are born.
To manage these sites effectively, it becomes necessary to streamline the updating process, saving time by rolling out changes to any application where they need to be made. Master data management enables you to update across all uses any aspects of the data records, which could include:
Hierarchy
Structure
Versioning
Documentation
Product details
Price
Attributes
Descriptions and more
How to save company data for use later
Whatever data your business has and maintains, you want to be able to access the data when you need it. You may have records that only need to be accessed at specific times each year or products that go on the market at certain seasons. From images to documents, product details to videos, you may create records that you need to quickly and easily locate and use in the future.
When you create records, it makes sense to save them in the correct file format and with all associated metadata you might need in the future. If you know when the data needs to be published, you can even set it with go-live information to post it to the correct channel just when you need it to be published.
Changing how changes are made
Typically, changes to product information or price have been made manually by a user by entering the various systems and channels and updating data a single record at a time. Of course, this is time-consuming, prone to error and becomes costly. Businesses that want to harness data efficiently, scale their product range, improve consistency and customer experience and expand their presence and brand need a different approach.
How to save customer data quickly?
Save time, eliminate repetitive and tedious tasks that can result in errors, and free up your key staff to undertake other duties by using a master data management tool. MDMs can update not only product records but also:
Customer details
Stock and supply counts and figures
HR and personnel files
Correspondence
Photographs and other digital assets
How to use customer data to make better decisions
If you can implement sound data strategies within your enterprise, you can make a big difference in your organisation's overall efficiency and knowledge levels. if you get your data processes right, you will broaden your view of data from the past to include the knowledge you have right now, and give you a good handle on what might be coming in the future.
Accurate data allows you to deal with trends and seasonal variations, considering and comparing historically separate, unique or not recorded data sets.
Consider this example. John has rolled out analytics tools across his e-commerce sites, websites, and social media accounts. Within his old data system, he could track an increase spend coming into the Christmas season. But his new data analytics tools enable him to compare and contrast many more variables.
Data can help you decide where to stick your products, both in stores or across online sites and apps. It's much easier to get a holistic view of your customers and draw associations between factors like age, gender, profession, location, and more to fine-tune your offerings to suit demographics and preferences.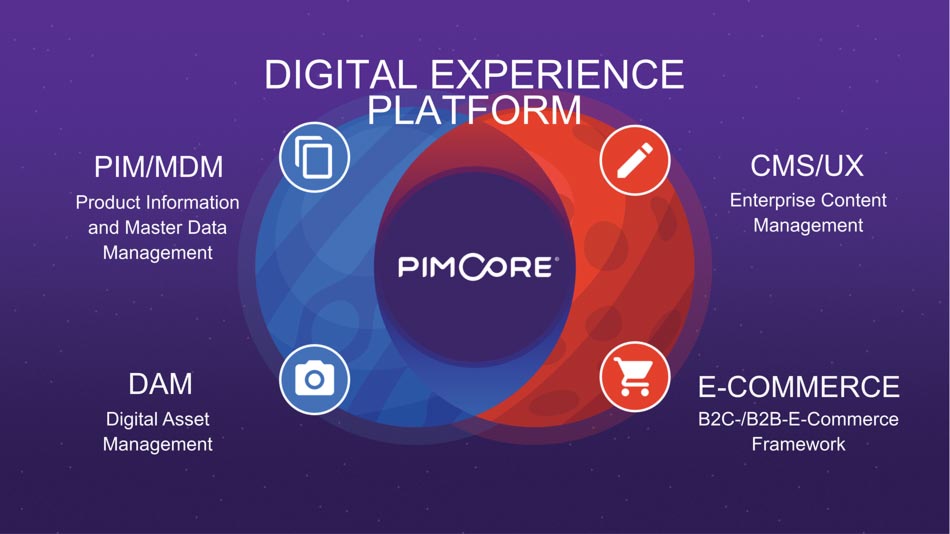 How can Pimcore manage customer data?
Pimcore can help you publish changes across these channels using an omnichannel approach if you have content across multiple touch points. If you've got changes that need to be made in a hurry, you can roll them out quickly and simply without the stress of trying and remembering every instance where the data is used.
How can Pimcore get data to vendors and distributors?
Pimcore uses a finely architectured data network to get updates wherever they need to go, including to external users of your system. Pimcore will present the data in a relevant and contextual way for the uses through comprehensive truth from one source model.
This service also gives you a lot of capability to get personalised, and relevant information in front of customers. You can use Pimcore to create multiple versions of product information or assets, which you can contextualise to different markets through currency, delivery details, or other metrics. You can tailor messaging for specific markets, brands, channels, segments, or countries. This is done by using the information attributed to the asset, but not duplicating it, meaning your system is highly efficient. It does not get bogged down by multiple versions of the same fields or records.
Pimcore built-in connectors
With its extensive data handling capacity, Pimcore can enable you to make changes and deliver up-to-date product information to more than 2500 channels using connector tools. These channels include:
Google
Amazon
Alibaba
Facebook
Instagram
Pimcore can be combined with other systems like Productsup to create
Effective data integration
Consistent data records and files
Content tailoring
Product data customisation
Optimisation
Product data syndication to more than 2500 sales channels
Publication to marketplaces, retailers, marketing and social platforms
If you have shops or a social presence on these platforms and need to update product information across the board, these updates can be done quickly and simply using the master Pimcore dashboard. You can deliver updates to your product feed in bulk, with the added option of customising elements unique for the platform.
Got a product you want to move quickly? Offer a short-term discount sale across all platforms with one update. Want to make it even cheaper for your Instagram followers? A second update on the product record lets you do just that.
Make updating data simple
With a streamlined and capable product information management system, you can eliminate weeks of manual effort to update product details simply and quickly, with a high degree of confidence. Reporting tools will enable you to monitor performance as soon as a change is made, with real time indicators of views and sales.
With immediate data like this, your systems will be responsive to customer interest and needs. You'll have the capability to make better recommendations and inform business decisions from the moment your changes are made.
Look at the bigger picture as well- when you can make instant changes across your systems, you'll be demonstrating a commitment to a more data-driven approach, working with consistently to enrich your brand across any platform. It demonstrates you are ready to scale and grow, be responsive and ready.
Easily change all types of records
Data syndication processes enable you quickly make changes from within your master data tool, to quickly and simply make updates. Data syndication will help you in:
Ensuring product content consistency across channels
Publishing product content faster than ever
Reducing errors and improve operational efficiency
Selling more with higher-quality product content to boost sales
Enabling omnichannel commerce to scale business
Benefits for remote workers
The capacity to easily make changes to data is especially beneficial when you have a spread out workforce. Your team can quickly deliver updates from wherever they are working and logged on.
Pimcore allows you to install workflows and processes so that if you do need approvals for updates, this process can happen on demand. Empower your workforce with the tools they need to keep your data controlled, current and consistent. This will promote a culture of agility, currency and accuracy around your organisation.
How to make it easy to change data
Suppose you want to make it easy for your team to be able to take full advantage of the capacity of your master data management system. In that case, you can use that system to create an intuitive internal user experience. Setting up good data practices will make it easier for staff in the long run. Consider actions such as:
Establishing a logical file and record naming convention
Creating a master index and search functionality
Using consistent tags and metadata, as well as files and document formants
Using built-in users manuals, guides and FAQs
Relying on master record capacity
Running regular data cleanse processes
An effective master data management approach will enable you to publish universal updates to help ensure your content is relevant and current.