The complete list of web to print software solutions available in Australia
Web to print software is any product or system that enables you to submit orders for printing. Many of these systems and apps can handle any printing needs you have for your business-both big and small print jobs.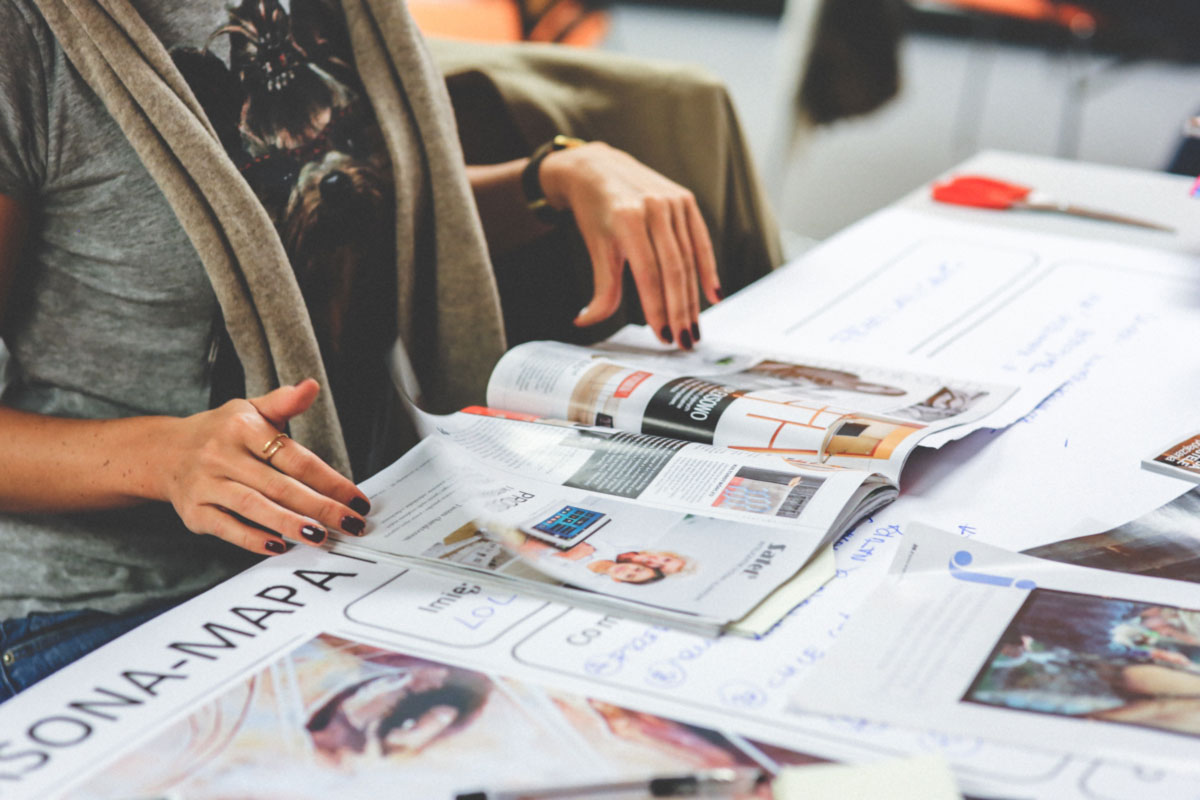 Here we have a closer look at some of the most popular and versatile web to print solutions that are commonly used in Australia, and give some food for thought in terms of selection of a solution that is best for you.
What is web to print software?
Many businesses use web to print tools in favour of operating printers in house, or sending standalone job to local commercial printers.
Web to print solutions often offer more than just a printing service; many have capabilities that allow you to create and design the documents from within the system. Some web to print software can also enable file sharing, website content management and order management.
What can web to print software do?
As the name suggests, the key intent of web to print software is to take care of your printing needs: brochures, flyers, postcards, reports, shareholder documents, promotional offers, business cards and more. Some of the systems we look at also enable you to conduct other actions such as:
Document design- to create your materials that will be printed, through editing and formatting tools
Online storefronts- to build separate online stores with different workflows
Order management- enabling you more control and information about the status of orders and jobs
Approval workflows- so individuals in the team can complete the actions required of them and let others know where they are up to
Integration-improving your technological capabilities and giving you better systems performance and the chance to provide a higher level of customer service
Choosing web to print software
Each enterprise business will have different requirements when it comes to selecting the best web to print software.
This article will help you get a sense of some of the most commonly used systems, and help identify both strengths and weaknesses of each of the options. Many of the systems described can be obtained for a trial, which means you don't have to sign up to something before you know it will be right for your requirements.
Web to print software service
Another key consideration before selection will be the level of support that the solution can offer. You'll want to pick a system for which there is an adequate level of support- and customer service, response time and availability all matter.
You'll also need to a bit of an audit about the existing skill and experience level of your staff who will be using your web to print system. There is quite a difference in the implementation requirements of the various systems, so don't over commit yourself or overstate your capacity to conduct a detailed set up.
Establishing web to print software solutions
One issue common to all web to print services is that it takes time to set up a repository of documents, files and templates.
While customers will love being able to peruse products and customisable options, there is often a significant investment required in set up and to be ready to roll with your selected web to print software.
EFI MarketDirect Storefront
This print service is popular with marketers because of its capabilities with regard to marketing collateral as well as business stationary and direct mail. It has been designed with the ease of use for the user as a key priority.
MarketDirect Storefront also claims to have the widest selection of templates, product types and customisable print combinations than other web to print systems on the market in Australia.
MarketDirect Storefront is one of the systems on this list which also enables the creation of ecommerce sites, which many companies find useful when seeking to ensure consistency across all print and digital communication collateral.
Another unique feature is its capacity to support multiple languages and currencies.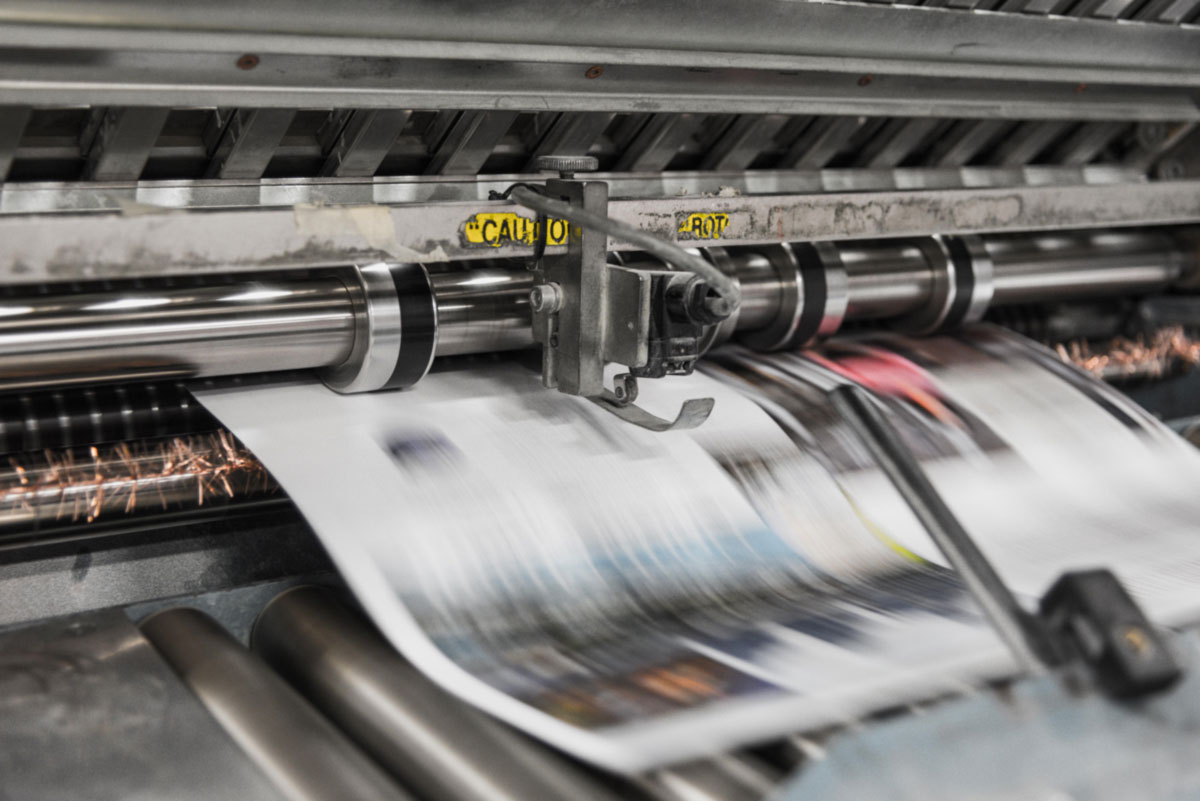 MarketDirect Features
Web-to-Print Editing
Website Builder
Approval Workflow
Custom Branding
Product Configurator
Quotes/Estimates generator
MarketDirect Pros
Handled in Australia by reputable Konica Minolta Australia
Creates job submission which can integrate with other systems
Pleasing product display and capacity for customers to view how orders will look
Inventory features are well designed and highly functional as a stand-alone system out of the box
MarketDirect Cons
Product set up can be time consuming for less experiences users
May need external or extra support to take full advantage of customisable site features
Some customers report integration issues with other stock and inventory systems
Web2Print (W2Print) Shop
This system was conceived in the late 90s and is now a popular choice for small, medium and large Australian businesses.
A unique selection feature of this system is the way it can collate and manage print services across multiple sources, such as business websites created in systems like WordPress or Shopify.
The powers W2Print cloud has the capacity to combine and aggregate multiple order sources and display and handle them from a single central dashboard.
For this reason, the system is used by print shops, trade printers and commercial printers. It can also handle non-standard print jobs such as signage or wide format.
W2Print Features
Shipping management
Shopping cart
Single sign on
Template management
Order history
Design management
Coupon codes
Email receipts
Order confirmation
W2Print Pros
Can handle a variety of languages including French, Portuguese, Dutch, Arabic, Spanish, English and Russian
A company commitment to the provision of excellent customer services
Capacity to integrate with existing content management systems
W2Print Cons
Some plugs ins are not compatible with other systems, causing integration issues in some cases
Requires third party file upload connection through Amazon S3 which means another associated account to be managed
DocketManager
A high degree of flexibility and mobility has helped establish Docket Manager as one of the most widely used web to print software systems.
DocketManager is a cloud based solution that helps businesses to streamline print orders and workflows, and provide a high degree of information to the customers through reporting and accounting modules.
There is also an inventory management module which provides insight into stock levels across any number of sites and locations. We also love how DocketManager integrates with Google maps to enable detailed location and order tracking.
DocketManager Features
Approval Workflow
Discounts Management
Multi-Store capacity
Pre-Press Estimating
Product Configurator
Quotes/estimates
DocketManager Pros
Hosted externally and no internal hosting required
Features online ordering store functionality which enables the creation of unique custom online portals for traders
Multiple job templates for common products
Works well to enable remote staff to be involved in job print and production
DocketManager Cons
Some customers report issues with invoicing and accounting modules
Lucidpress
Cohesive brand management is one of the best benefits with Lucidpress. If you have staff generating orders from multiple sites and offices, or even from within large operations, it can be hard to ensure a degree of consistency on what is sent to print.
Lucidpress enables you to create lockable templates, which make it just about impossible for anyone to send out files which are working against brand guidelines.
Systems like this one enable staff from anywhere around your organisation to get in and get quality files created and sent for printing without the need for approval which can slow everyone down.
Lucidpress Features
Accessible content
Digital publishing links
Drag and drop functionality
High-quality templates
Print export options
Robust backup
Secure data centre
Sophisticated data encryption
Lucidpress Pros
Intuitive drag and drop interface for the creation of documents
Ability for contributors to collaborate on files and designs
Design can occur outside of Office or Adobe suites
Lucidpress Cons
Fewer existing templates that some other solutions on the market- this includes limited or no charts, graphs and infographics
Users report ongoing bugs with viewing, scrolling and enlarging documents
Some users indicate that file handling and storage is problematic, and that the system does not handle versions well
Bing
This web to print system is becoming increasingly popular in the not-for- profit and government sectors in Australia, and that is because of Bing's inherent flexibility.
Focusing on the print and sending of letters and postcards, Bing uses on demand processing tools to get jobs of any size, from a few to a few thousands, started as soon as they are submitted.
The fact that they have postal mail services in most states in Australia, which enables them to send locally, also cuts down on transit time for important correspondences.
The system can also send emails, SMS and voice messages and provides great reports about receipt and read levels.
Bing Features
No set up costs
Developer APIS
No minimum job size
Documents can be distributed using Bing's Easypost® Printer
Predefined profiles for different production options
Upload ZIP files
Automatic address detection
Bing Pros
A high degree of document security, with files being 2048 bit AES encrypted, or transmitted via HTTPS/SSL
Commitment to green and environmentally friendly print systems
Ability to report on status of print jobs; even to the degree of individual letters
Inbuilt queries for recent print uploads, returned mail and failed correspondences
Capability to distribute by postal mail through print services, but also email and SMS
Bing Cons
Limited to the print of letters and postcards only
Interface can appear antiquated to modern users
Propago
Progago have a particular customer base, acting as a web to print solution for commercial printers to enable them to effectively handle their enterprise customers.
Based in the cloud, this system supports printers by enabling them to create templates, print ready files, direct mail correspondence and other digital files. Users of Propago really rate the system for ease of use, describing it as intuitive and modern.
Products can be showcased in an attractive storefront, allowing printers to put their best foot forward with larger scale customers who expect a sophisticated and capable ordering system.
Propago features
100% Cloud-based
Returns management
Powerful inventory optimization
Automated inventory alerts
Intelligent demand forecasting
Third party logistics (3PL)
Total production management
Propago Pros
Enables printers to be available around the clock via the virtual shop front
Offers good economies of scale for customers due to the system structure and capacity
Can handle large volumes of data from printers
Handles payment, shipping and inventory well
Progpago Cons
Users report that the interface can be 'rigid' and that a higher degree of flexibility would be useful in terms of how products are displayed
Vistaprint
You might be under the impression that Vistaprint is a company that services individuals rather than business needs. However, this isn't the case.
From humble beginnings in 1995 when Vistaprint was focused on the print and production of business cards, this international company has now expanded their service offerings.
Many small to medium size businesses choose Vistaprint for their print requirements, and praise the level of support that is provided during design, order and production phases.
Vistaprint Features
Approval Workflow
Customizable Templates
Order Management
Vistaprint Pros
Can integrate with existing ecommerce systems
Allows you to monitor and track activities and jobs across a range of metrics
Existing repository of images, videos and other digital content that can be used to fill out templates and designs
Enables consistent marketing approaches across variety of campaign elements
Vistaprint Cons
Customers report that the printing services are great but that there can be challenges with web content design and design
Product range could be considered to be limited in that it handles standard sizes for cards, leaflets, banners and other materials
Canva
They might be best known for design templates that are used to create resumes, infographics and social medial content, but Canva do also provide print services.
The quality of templates and resources within the Canva system make it very popular in all kinds of businesses.
But after noticing the opportunity for growth, Canva now allows you to send your beautifully designed documents direct to the printer. They even often free delivery!
Canva Features
Diverse range of layouts, templates and assets- can handle wide range of documents
Photo editing and resizing
Shared folders and documents
Capacity for collaboration and to upload customer fonts
Drag and drop editors
Asset sorting through colour coding
Canva Pros
High quality and range of templates
Intuitive
Free delivery on print orders- a company keen to secure print jobs
Uses high quality and environmentally friendly print stock
Canva Cons
Some features not available in free version- a premium subscription is usually required for most businesses
Documents created within the system are designed for in-house printing and will often not be set up properly for other printers to be able to use
Photo editing tools not as sophisticated as within some other systems
OnPrintShop
This cloud base solution can help any size business with document design and print. It has one of the more versatile design systems, enabling users to import and handle pictures from any source.
It comes equipped with a wide range of standard templates for labels, signage, cards and other products.
OnPrintShop Features
Pricing/approval management
PDF templates
Branding resources
Workflow automation
Order placement and client registration support
Shipping and payment gateway integration
OnPrintShop Pros
Has the ability to automate tasks like invoice generation
ophisticated jobs management, ticketing and tracking systems which are useful for reporting and status monitoring
OnPrintShop Cons
Some customers report storage, file size and server space problems
Is worth checking security levels the system offers are suitable for your business
So that's our list of the most commonly used web to print software solutions used in Australia. Many businesses from all industries are still reliant on printed documents and marketing collateral, or promotional material as an integral part of their marketing mix.
Despite the shift towards ecommerce and online businesses, just about every business today has at least some print requirements. Because of this, many businesses are now working smarter in how they handle their print requirements.
There are some other emerging new systems we haven't considered here, but you might wish to check out. These include:
Printful Software
CHILI publisher
Customer's Canvas
Catfish
Pressero
PrintGizmo
Papercut
OnTrack Workflow
PixlPark
And we also wanted to mention Snapfish as a good choice for home or small business use.
Choosing the right web to print solution for you
There are so many web to print software solutions on the market that it can be daunting to know where to begin.
Yet for so many Australian companies, web to print solutions have made it much easier and less time consuming to carry out every day activities like marketing, brand management, asset control, document sharing and of course, printing.
By learning about the options and conducting a skills audit and a needs assessment, you will put yourself in a better position to determine which is right for you.
Know your requirements, know your customers
If you're totally new to the world of web to print then why not ask some contacts how they handle their print requirements?
Despite often requiring substantial investment during set up and start up, you will generally find that a web to print solution saves you time and effort in the long run.