At first thought, CRM and project management may seem like completely unrelated businesses functions. CRM systems and processes are focused on the customer.
Project management processes and tools dictate how and when critical elements of work get done. In this article, we will talk you through the differences and the surprising similarities between CRM and project management. We will also look at the benefits of integrating these two tools for a great business outcome.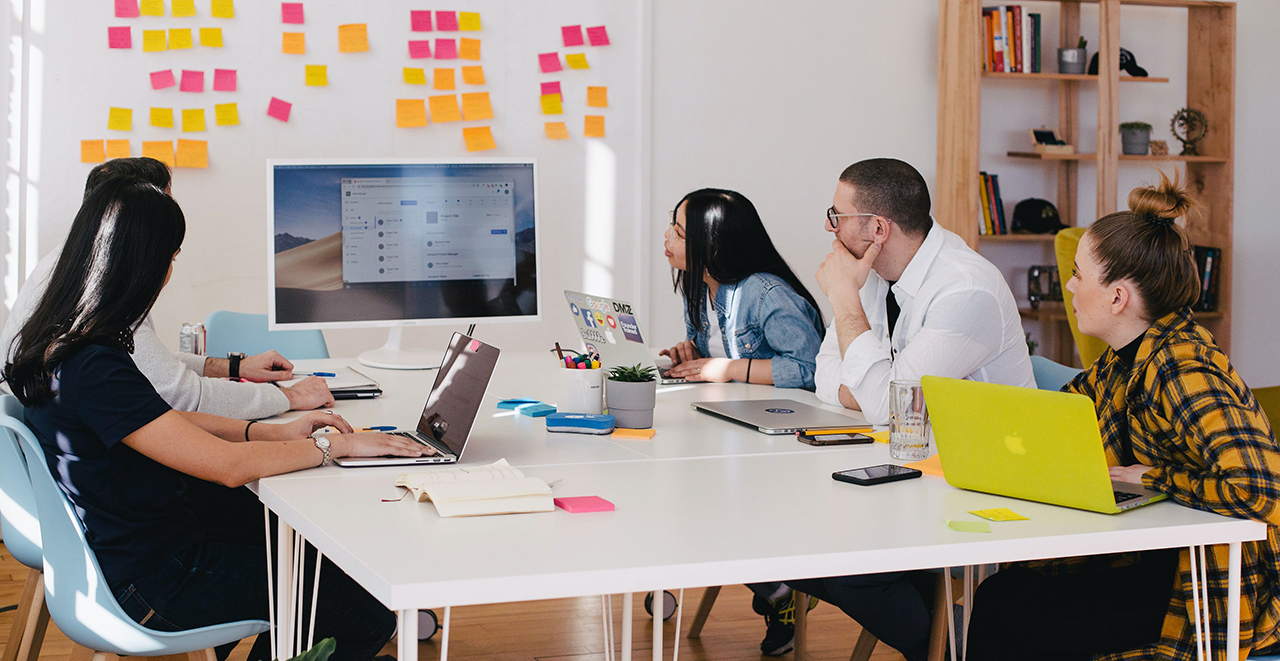 What are the differences between a CRM and Project Management?
CRM is an ongoing business process that is improved and enhanced over time. Project Management is all about delivering a project on time and within the proposed guidelines of budget, outcome, and targets.
The overarching intent of CRM is to handle information about customers for the purpose of being able to provide cohesive, coordinated and targeted customer service.
The focus of a CRM is the customers and potential customers for a business. CRM systems and programmes enable a business to:
Offer coordinated service across multiple channels and platforms
Improve relationships with customers
Resolve customer contacts quickly and thoroughly
On the other hand, Project management processes are finite because projects have timelines, with a specific start and end date.
Project management is focused on key stakeholders, employees, leaders, and contractors who are involved in project milestones. Project management requires the project manager to:
State the goals, objectives and outcomes for a project
State a clear path towards achieving those goals
Coordinate multiple stakeholders and parties
Deliver results that are in keeping with the stated resource expectations, such as costs and time
Using customer data to direct and monitor a project
All projects have stakeholders. We often think of them as the people responsible for delivering critical tasks and milestones. But as projects like new products are designed and developed, or launching a new ecommerce site, or carrying out a brand review and update, understanding what customers are thinking and feeling can shine an important light on how decisions are made and what steps are carried out.
CRM can help you manage a project by giving you real-time insight into the hearts and minds of current stakeholders and current and future customers.
What are the 3 types of CRM?
There are different types of CRM systems, but there are three main categories related to how the CRM functions.
Operational CRM systems - are focussed on creating efficiency in data systems, and consolidating sales information and integrating with other existing systems. Operational CRMs create a cohesive and comprehensive data set that is valuable for many business areas, including marketing, stores, and finance. Operational CRM systems equip a company to provide customer support across channels and enable automated activities such as marketing and sales.
Analytical CRM systems- are concentrated on creating data to build knowledge about a customer base. Analytics CRM systems gather data sets and can carry out analysis with different perspectives and views. An analytics CRM enables you to focus on gaining useful insights for the business with data that is primarily used by marketing, communications and content teams.
Collaborative CRM systems- are used to bring together information and data from across the different channels through which customers can interact with the business- from emails, direct messages, sales transactions and even the details of phone calls and in-store visits. It acts as a central database in a network.
What is CRM task management?
Many CRM systems enable tasks, such as responding to emails, and complaints or scheduling customer interactions to be built up with a workflow. Workflows can trigger certain actions or act as reminders. Tasks can be created, forwarded, shared and allocated. You can break down larger projects into smaller tasks which are assigned to different responsible officers.
Work can be presented across an activity time, making it easy to schedule a workday, week or month. Email integration enables easy access to information and interaction history. Reminders and approvals can be flagged across all members of the team.
Project management software
Choosing a cohesive and extensive software system to support a project is critical. There are plenty of project management tools on the market- software review website G2 details more than 400 systems that can be used across small, medium and enterprise businesses. Some of the most commonly used and highest rated enterprise solutions include:
Monday.com
ClickUp
Switt
TeamGantt
Coda
BigTime
Notion
How should project managers use PIM?
The benefits of using a PIM for project management are wide-ranging. When a PIM is used for project management, it enables you to:
Understand stakeholder interactions
Receive feedback and recommendations in real-time
Collaborate with key stakeholders through a centrally and cohesive system
Monitor performance through a central dashboard
Check on milestones and deliverables
Close components and tasks without impacting the viability of work to date
Bring together tasks from different teams with a view of the critical path and processes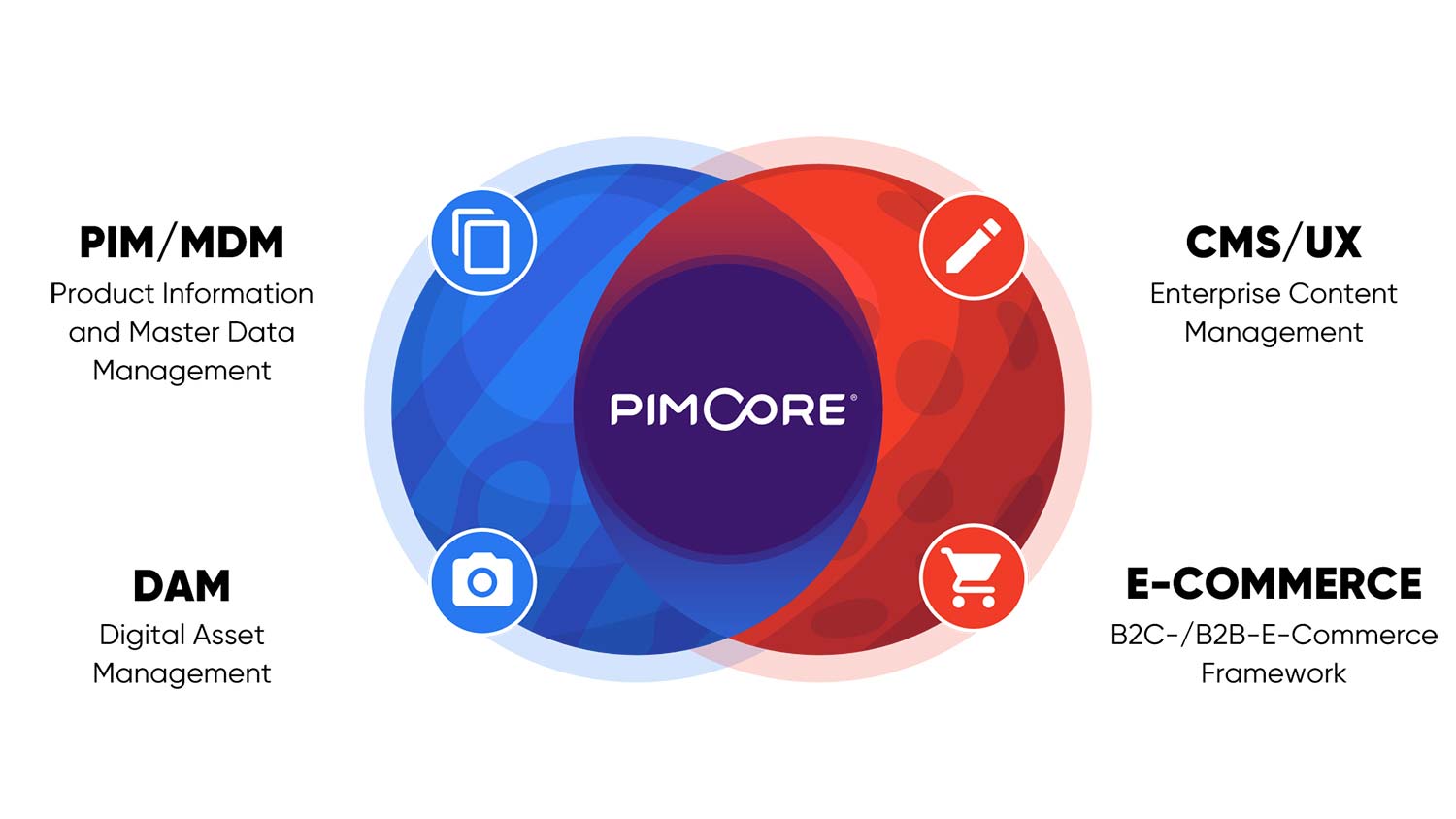 Benefits of a PIM system instead
PIMs like Pimcore also offer exceptional data handling and information management, not only for sales and correspondence, but other files associated with project delivery. These project resources could include:
Contracts and arrangements
Quotes for work and proposals of service
Technical resources such as diagrams and drawings
Product design files
Photographic assets and video resources
A PIM system will create a centralised repository for all of the information you and the project participants could need. It can be shared, updated, distributed and accessed by anyone with authority to do so. Having a central repository for project files reduces the chance of missing information and saves effort duplication when information needs to be recreated. A single point of storage for project files enables better version control and data integrity. This gives you access to information that enables the efficient delivery of project goals.
How project management can be simplified with technology
Using a PIM as a project management software tool places information, sharing and collaboration at the heart of the project approach. So often, project stakeholders will be working on different parts of projects, at different times and from different locations. Now more than ever, workers are working on projects remotely and at a time that suits them. Stakeholders can be in different locations like in other states and in different countries.
The key to creating a successful contemporary project is sharing information effectively and easily.
Project stakeholders can:
Share access to single documents rather than creating duplicates
Be working on the same tasks or document at the same time without changes being lost
Create consistency in the way information is created, handled, named and stores
Feel confident that version control is being maintained
Distribute information and update it quickly and easily
Set permission and authorities for individual files, or groups of files and folders
Interact with all types of files
Set timers, alerts and deadlines to keep the process on track
This allows you to establish:
Clear milestones - with date sensitive timelines and clear process goals
User access and roles - set up users with a unique profile that enables them to access and use the information they need without having to approve or authorise activity that doesn't need constantly
Processes that will stop people from being stalled
A central dashboard for specific and useful reporting, with information at your fingertips, meaning you don't need to go digging when a real-time update is required
PIM makes project manager's dreams come true by managing all the components of a project-timelines, stakeholders and, most importantly, information.
By using a PIM for project management, you can:
Give your customers a better experience
Enhance productivity
Enable collaboration and information sharing
Work in real-time
Get data and insights from any platform or channel
Launch products to their best market, and more quickly
Analyse data in terms of value, trends, expected results or market segments
During project planning, a PIM can help assist organise work and tasks, and create a schedule. The PIM acts as a central repository for updates, tasks, and data during project implementation. Many PIMs can enable the comparisons of data sets and information, assisting decision-making. Budgeting and other financial information can also be handled inside a PIM. Reports and update to-date status information can be accessed at any time.
The project manager has access to the tools and processed they need to create and distribution information to all of the stakeholders and agents. This access to information equips the project manager with what they need to ensure consistency and support process at critical moments during project delivery. High-quality data sets also assist in project review and evaluation.
Pimcore as a CRM and Project Management tool
Pimcore is a piece of software that combines what are traditionally separate technological systems:
Product Information Management (PIM)
Master Data Management (MDM)
Digital Asset Management (DAM)
Customer Data Platform (CDP)
Digital Commerce Framework
It should be considered for project management because it has the capacity to:
Push data across many channels
Manage multiple user types and profiles
Carry out language translation capability for working across countries and countries
Be trialed with a free basic community edition
If you are about to embark on a project with multiple stakeholders, bring CRM and project management together with a comprehensive PIM like Pimcore.