Part of your role as the leader of a not-for-profit organisation is to assess opportunities for growth and improvement while looking for creative solutions to administrative and financial challenges. A CRM system can help you create change and innovation within your organisation, while building better relationships with your stakeholders and supporters.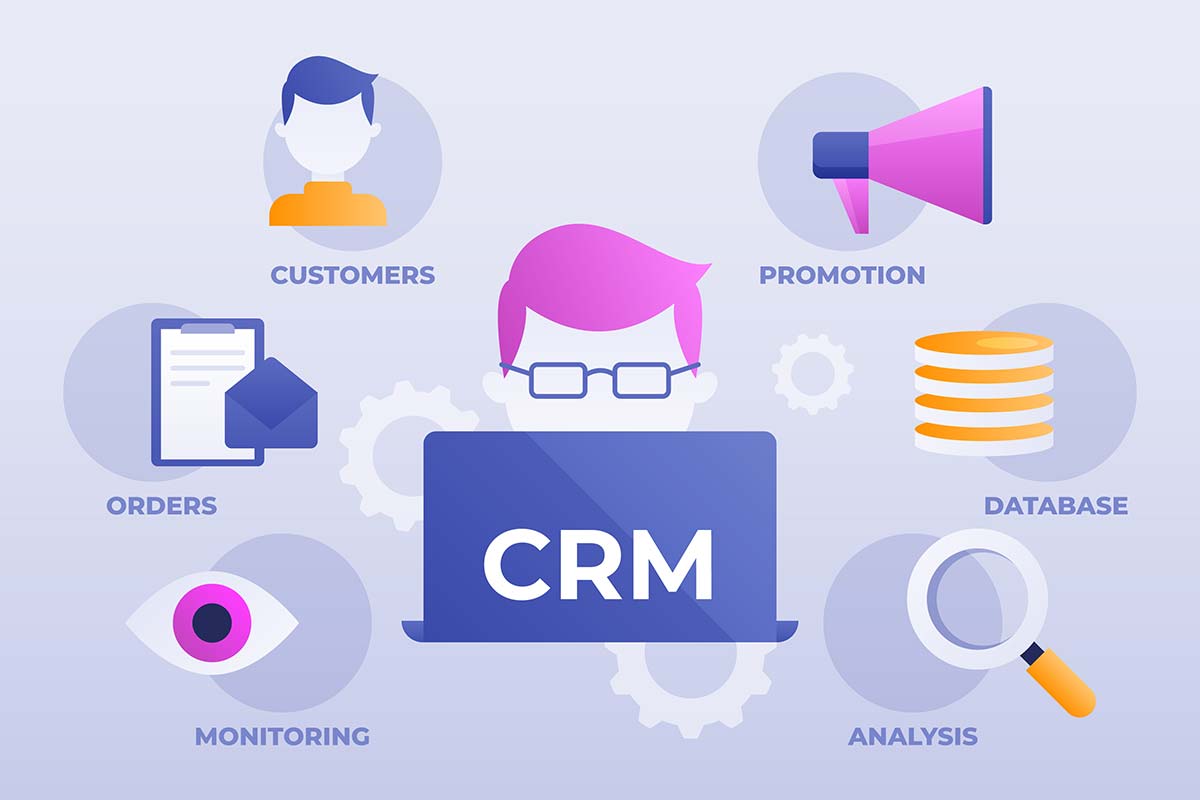 Image by Freepik
There are so many CRM's to choose from; therefore which CRM is are best for non-for-profits?
By considering an industry-specific CRM, or a more comprehensive and integrated solution through PIMCORE, you can revolutionise how your team uses data to achieve your goals, and bring your vision for your organisation to life.
The unique challenges of the not-for-profit
The not-for-profit organisation has unique needs and operational considerations. In many cases, not-for-profits do not sell physical goods. Instead, they are often providing either services or ideas. Both of these can be difficult to sell, promote and market.
An environmental not-for-profit might be striving to encourage people to donate to their cause. A youth service might need to fundraise to help homeless young people find safety and security. A specialist disability service or business might be trying to raise funds for research as well as support clients with that particular condition.
Many not-for-profit organisations also have limited budgets and resources regarding IT and technology. A shortlist of CRM solutions for a not-for-profit organisation might look very different to that of an enterprise business selling fashion or fragrances.
Why do not-for-profit organisations need a CRM?
Not-for-profits working in children, youth, aged or disability sectors may have extensive client lists and databases, with complex care records for each client. A CRM can provide a single view of every client you have on the books, and help you to understand the unique preferences and requirements of each of them so that you can deliver the best services possible. When you are supporting extensive case loads, CRM systems can help you document and deliver personalised care. CRMs can also manage records related to volunteers, such as the personal details, emergency contacts and training records.
Furthermore, many not-for-profits also have fundraising departments responsible for managing information about supports and benefactors, as well as lists of corporate clients and contacts. A CRM system can help build establish lifelong associations and affiliations between donors and your organisation.
What can a CRM help a not-for-profit organisation to achieve?
Not-for-profits organisations can benefit from a CRM system because it will enable them to:
Maintain records and information about clients, customers, contacts and corporate partners
Handle contacts, queries, complaints and case information in a coordinated and centralised way
Manage outgoing communications to clients and stakeholders, including marketing materials
Improve fundraising processes with donor-focused fundraising channels and experiences
Coordinate grant and funding applications and processes
Determining which CRM will suit your not-for-profit best
If you have a clear vision for your not-for-profit but are not sure how to use software to get you there, it can help to imagine how your organisation will look and function five or ten years into the future. To help you determine your core needs and drivers, ask yourself the following questions:
What knowledge would help us to make the biggest improvements?
Where are our main areas for growth?
What data do we really need access to?
Which systems would it be best for us to integrate?
Popular CRM options for not-for-profit organisations
At least two of the major players in the CRM landscape actually offer subsidies for not-for-profit organisations. One of the world's most prominent CRM solutions is Salesforce, and this big vendor has made a specialist solution just for charity and community organisations. The solution can manage income streams, inbound grants and programs from one central interface.
Microsoft Dynamics CRM also provides discounts for not-for-profit and community groups. This solution can be a great choice if you already operate with Microsoft products and services across your organisation.
CRMs designed for not-for-profit organisation
Selecting a solution that has been specifically designed for a not-for-profit can save you some time and spare you some challenges when it comes to installation and adoption. The term "Vertical CRM" is used to describe a system that has been specially created for a particular industry or niche. By selecting a Vertical CRM, you can spare yourself some of the teething pain associated with trying to customise a solution to your particular needs and requirements.
A Vertical CRM can also save you money because you do not need to add on extra elements to an out-of-the-box solution that doesn't suit your specific needs. Several Vertical CRMs have been designed with the unique needs of not-for-profits in mind.
Blackbaud has a variety of features that help you manage clients, conduct marketing activities and a useful reporting and analytics service
Salsa CRM offers online fundraising, marketing and administration tools
Giftworks is primarily a donor management system, which can support door profiling, campaign tracking and marketing
Not-for-profit Easy suits small operations, with limited resources, staff or technology
Kindful is popular because it can easily integrate with other systems that not-for-profits use, such as MailChimp and Eventbrite
What is a must have item for a CRM for a not-for-profit?
Effective marketing is an absolutely necessity for the modern not-for-profit. There are hundreds of charities out there, all of which are competing for the attention and support of patrons. When you are relying on donations and grants to fund your work, you will need to go the extra mile to make your organisation stand out from the crowd. You are definitely going to need a highly interactive, intuitive and beautiful website that makes it easy for you to tell the story of your work and highlight what a difference a donation will make.
You want to make it as easy as possible for donors to contribute, making their experiences online pleasant and engaging. A must have item for a nont-for-profit is a sophisticated website through which customers can personalise or customise their donation choices. Pimcore helped Swedish not-for-profit Herzstak to create a highly functional and interactive digital platform to showcase their work regarding the use of defibrillators to save lives in an emergency.
How does PIM manage this well for not-for-profits?
Although technically not a CRM, a PIM system can be an excellent alternative choice for not-for-profit organisations. Pimcore can be used to create a highly functional and customisable website to showcase the service offerings of a charity or community group through dynamic, emotive and inspiring webpages. PIM systems like Pimcore can also integrate data from multiple software systems, and create a central repository for the information critical to the organisation's operation. Automated and targeted marketing can save a lot of time and help you achieve your fundraising goals.
Pimcore for not-for-profits
Pimcore has been available as an open-source community edition since 2010. This means that a version of Pimcore is available for developers and contributors to interact with and improve. Pimcore community edition can be hosted on-premise or in a self-managed cloud. Pimcore is a good choice for not-for-profits because it can simplify complex administrative functions and enable your employees to focus on core operations such as marketing, client services, or fundraising.
Related Questions
Which features are needed for not-for-profits?
Although their structure, services and operations vary wildly, almost every not-for-profit will need easy access to records about people. These people may be donors, supporters, sponsors, stakeholders, partners, or even clients. Because CRM systems put these customers at the core of the business operations, they make sensible solutions for not-for-profits. Being able to manage supporter and donor data effectively, and take care of the relationships with these critical people is the key to fundraising activity.
Effective donor management helps you to build a great bond with the people you need the most. You should select a solution that will enable you to:
• Gain insight into growth areas, opportunities and trends
• Create reports about new donors and lists of new leads
• Determine which campaigns and messages have been the most profitable for your fundraising
How can you use a PIM system best to manage a not-for-profit?
When you deploy a PIM system across your not-for-profit, you will have almost instantaneous access to improved business intelligence and better customer data and details. This kind of data can show you exactly where the opportunities lie, and where you are falling behind on key objectives and performance targets. By integrating and linking up the information across your systems, you can bring information together through a model that enables effective version control. This is described as "truth from one source," or a single source or management, and it means that regardless of where or how your people are creating and updating client files and information, you will not run the risk of them updating out-of-date data, or creating multiple copies of the same records.
A CRM system is not just for corporations and enterprise businesses. Many not-for-profit organisations are realising how CRM can streamline workflows, bring customer data together and enable improved communications and care of donors, customers and clients. From maintaining contact notes and case files to building brand by providing a professional and superior service for marketing and fundraising, a CRM might be just the thing your not-for-profit needs. CRMs can help you move past digital disaster and towards a coordinated and transparent not-for-profit operation ready to tackle future challenges. Combining a CRM with a PIM will also give you the added bonus of being able to create an effective online presence.