You might think that data management doesn't relate to customer experience, but these days it certainly does. With so many software solutions out there,
What are the best data management and experience management solutions?
Pimcore is our top pick for a solution that works to improve how you handle data and use it to provide an outstanding customer experience. And in the article below we highlight why this is the case.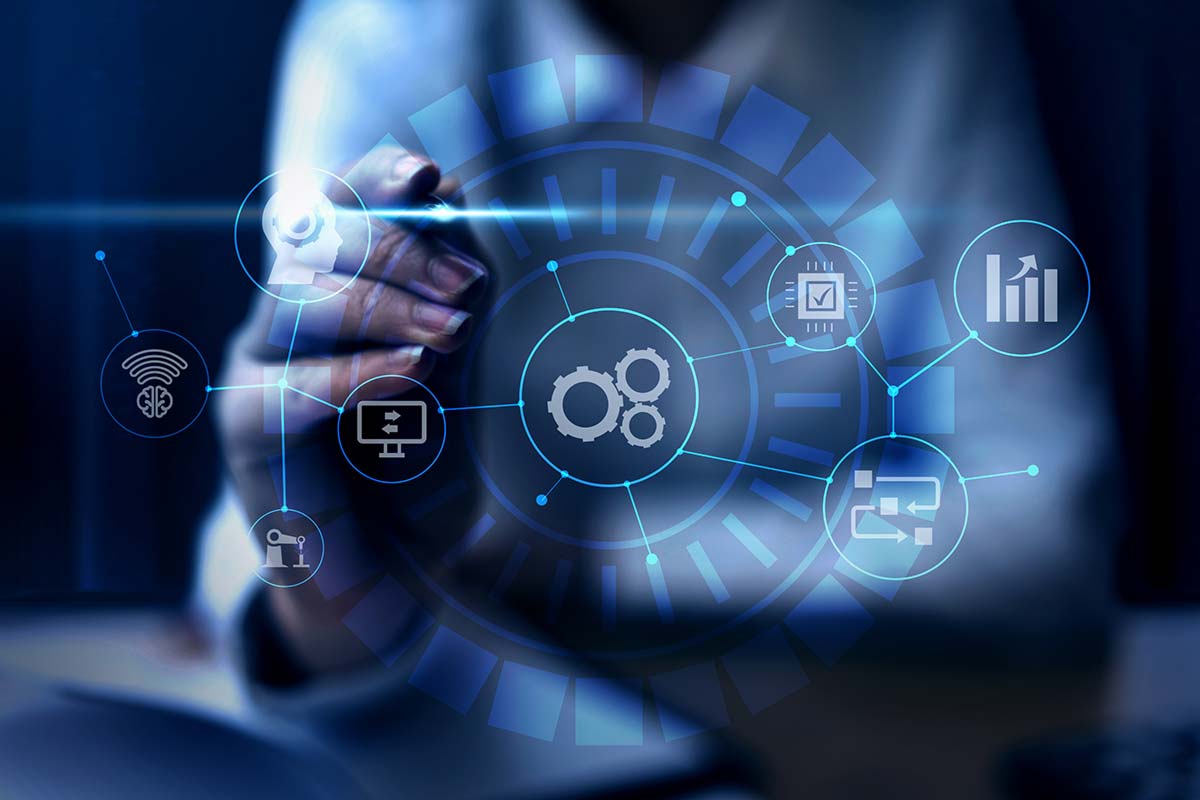 Image by Freepik
How does experience management tie into MDM?
What does data have to do with how customers interact with and feel about your business? Twenty years ago, probably not all that much. But in today's rapidly changing and increasingly tech-reliant world, what you do with and how you handle customer data plays a big part in customer perceptions, impacting your brand.
Customer experience management and master data management are distinct disciplines that are concerned with separate elements of what you do and how your business runs. However, these two concepts and activities can work well together for your benefit. Combining and considering customer experience and data management in an integrated way can help you achieve business goals and growth.
What is customer experience management?
Customer experience management is any process intended to help you improve your interactions with customers, through the multiple communication channels you manage. Data can be collected from experience surveys, complaints, social media contacts, calls, and other correspondence. The information can be gathered through direct feedback, or by other means such as webpage views, social media interactions and email open and click-through rates.
When customers are invited to give feedback, good or bad, about their experiences with your business, you are presented with unique data that can help you rectify issues, identify pain points and better understand expectations. Customer feedback is gathered at various markers and points during the customer interaction process, which can then be used for establishing standards and procedures for your staff who interact with customers.
What is master data management?
Master data management (MDM) is the process through which you form data integrity and consistency in your records across multiple systems. MDM allows you to create, update, consolidate and access master data through a central point. Master data is the information at the top of your data network hierarchy that is validated, up to date and correct. Master data records can give reports or views of customers, related to attributes like location, address, profile and purchase history.
How does customer experience management and MDM make life easier for staff?
Comprehensive data makes it much easier for your staff to provide outstanding service. When staff can have easy access to all records related to transactions, sales, refunds, reports, complaints, and contacts, they can quickly and carefully reach a resolution for customers each time they make contact. They can be confident that any information they are using to assess a request or contact is accurate and correctly attributed. The two solutions can also work together to enable you to create more accurate customer profiles, enabling improved customer segmentation and personalisation.
Pimcore Master Data Management Solutions in Australia
Pimcore is an open-source MDM solution that is used by more than 100,000 businesses in Australia and internationally. Pimcore is a tool that can also provide digital and customer experience solutions, and can be used to create intuitive and engaging websites for online traders and e-commerce operations.
Stimulus Enterprise Digital Solutions are an accredited Pimcore partner, one of only two in Australia. If you are looking for an MDM solution for your Aussie business, we can help you use Pimcore to achieve outstanding data management and deliver great customer experiences. Our team will work with you to collect and collate your data in a meaningful and practical way. We use Pimcore PIM/MDM portal to result in data being translated into the right context for all users.
Data management and how to on board staff with using MDM
For your data management solutions to succeed, engaging and collaborating with all your staff is important. Comprehensive and integrated data systems can bring great benefits to your business, but it's a team effort to ensure good participation, adoption and engagement rates from staff. MDM tools are not just something the IT team will install and forget about. With an MDM solution, can you can harness data that can bring benefit to every section of the business.
The people who work with your systems and handle customer interactions will surely have plenty of ideas about where there is an opportunity for improvement. For everyone to reap the rewards of your MDM solution, it is important to involve staff from the onset. This means consulting with them, asking about their experiences and frustrations with existing data, and assessing their suggestions about how data should be handled, managed and transferred.
People need support through data change projects. Having staff input on data policies and procedures will help you onboard staff once the MDM solution is implemented. Producing plenty of documentation about the new business rules for data, as well as offering training and coaching, will help your staff understand what part they play in the data network and help them to feel inspired to do things better.
What are the next steps for businesses in integrating MDM?
Once you have recognised that an MDM will make a difference for your business and enable you to improve customer experience, several steps need to be undertaken. Preparing to roll out an MDM solution requires understanding current position and future goals.
Data mapping and assessment
The first step in the MDM integration journey is to get a clear picture of the current state of play. This means assessing what data you have, where it is located and which components are critical moving forward. You will need to map out the data sources that will need to be picked up as part of the function of the MDM.
Establishing data governance
Once you have a better understanding of the data network, information hierarchy and the systems used, you need to establish a framework for the future management of all of this data. Establishing procedures and guidelines for how information will flow, be verified and records will be combined will set you up for efficient data practices and management. You can also establish rules for how future data will be entered, validated and archived at this point.
Choosing an MDM solution
Assessing the available tools and comparing them to your specific requirements is the next step. There are some MDM tools built for use in specific industries. Each tool on the market has different capabilities and features. You can approach software suppliers and look for a provider or partner to determine which option will suit you best.
There are plenty of software review and comparison websites that will also give you insight into which solution will be the best match for you. The number of users you have for the systems, as well as your overall budget are factors as well. Deciding if you want an on-premises or cloud solution will also help you to find your ideal MDM tool.
Completing data migration
Data needs to be cleansed and prepared for use by the MDM. Once your systems are prepared and your data consolidated, you can roll out the MDM and install it. Once installed, the MDM will have the capability to scan and use information from the other systems you run. It will also help you identify issues and provide reports about gaps and errors in your data sets.
Integrating MDM with other systems
Other systems can be brought into your new data network, which is now managed with your MDM tool. The MDM tool can integrate with other financial and reporting systems, from Microsoft products, and e-commerce tools right through to the unique and highly specialised industry-specific solutions you rely on.
Related Questions
What to look for in a Master Data Management (MGM) platform?
To ensure you are making the most of your investment into an MGM platform, you will want to pick a tool that is relevant and flexible. We recommend investing in solutions that:
can handle data across multiple domains, meaning that you can handle records across all elements of your business, and even through separate business departments, branches or franchises.
offer a high degree of data integrity and certainty, because some MDM solutions are better at others at flagging errors, running validity reports and remediating problems they encounter.
has a user-friendly interface, because the thought of operating highly technical software can be scary or off-putting for your staff. You will want an MDM solution that is supercharged behind the scenes but is easy and intuitive for your staff to use and interact with. Simple dashboards, self-service components and drag and drop functionality will boost user confidence and help ensure you get but in from your people.
can integrate with a wide range of other systems, not only the existing solutions you have but others that you may yet need to install to perform specific business activities.
will grow as you grow, because considering future requirements and scalability requirements is important from the onset.