What are the best ways to use MDM for data analysis?
The best ways to use a Master Data Management (MDM) for data analysis involves establishing a single source of truth to improve the reliability of your data. As a result, an MDM equips you to better understand and use your data, helping you make more informed business decisions, and ultimately improving the likelihood of business growth.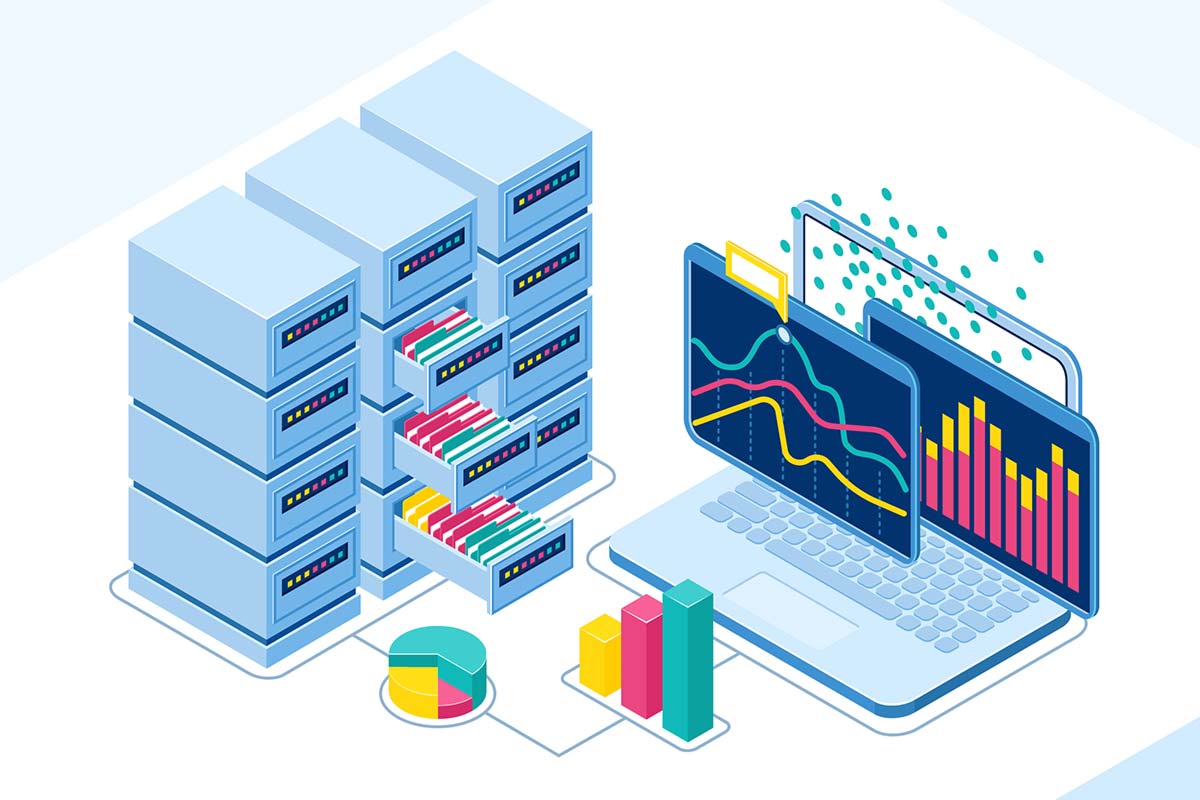 Image by Freepik
Why should Australian companies use MDM systems?
Master Data Management (MDM) is a process through which you can create a consistent and accurate set of data from across multiple software solutions and sets of information. Aussie companies should use MDM systems to take control of siloed or spread-out data.
Your MDM system will help you produce a clear picture of how your business is performing because it can gather, compare and present data from all across the business. This unified view of your information enables you to understand performance and prepares you for better planning, projections and decision-making.
MDM tools can be used to gather and present data in a format you can easily analyse. MDM tools work by:
enabling you to establish a single source of truth. This means that data and records currently held across different systems and solutions can be rounded up and presented in a consistent format.
eliminating inconsistencies by establishing certain information as the "master" and setting up a reliable baseline for data. This gives you the confidence that reports and dashboards are accurate and correct.
enhancing overall data quality by gathering and scanning information, and producing reports on where there are gaps or inaccuracies in the information.
Other activities an MDM tool will help with include:
improving data management and governance processes, enabling you to achieve best practice and compliance with any industry-specific data handling requirements.
establishing a data framework or model, that clarifies the structure, hierarchy and flow of data around your organisation.
improved reporting from any area of the business, that is produced in a format that is easy to understand and interpret, and is able to be compared and interpreted in relation to any other business activity.
Master data management (MDM) examples for Australian businesses
Plenty of Australian businesses have successfully implemented MDM tools. If you are an Aussie business owner, and wondering how MDM could work for you, here are some MDM case studies and success stories.
Master Data Management for millions of Australians
Australia Post has used an MDM solution to enhance performance and operations. This iconic Aussie service provider, founded in 1809, has needed to continually innovate and implement new technology to be able to face the implications of the huge changes they had noticed in the ways we communicate with each other.
With millions of customers in Australia, Australia Post were in a situation where customer records were held across different systems, leading to challenges in knowing which customer record was correct and the most up-to-date. This situation caused constant irritation and frustration for customers. It also limited Australia Post's capability to identify trends and future opportunities because they had no way of accurately accessing records about service provision and preferences. In this way, Australia Post had limited marketing capabilities. They were not in a position to be able to use customer knowledge to promote other services and activities that might be of interest to customers, or personalise offers to customers and clients.
Australia Post used an MDM system called Profisee to create a single view of each of their customers and deliver accurate, fault-tolerant information to everyone from their executive team, leaders, marketing departments and frontline store staff and delivery drivers. The MDM solution as used to assess data reliability across multiple systems including:
SAP CRM
Salesforce
Mail Redirection service providers
Ecommerce agents such as Amazon Prime
Using MDM for trustworthy data
An Australian energy producer also used Profisee MDM to address data integrity and trustworthiness issues. Data resided in multiple systems without a clear source of truth across the board, and furthermore, there needed to be more consistency between the data sets held across these systems. The implementation of an MDM was identified as a solution to improve data quality and performance. The company stated the following as its objectives for the implementation project:
the production of a data set that was reliable and consistent
savings in time and effort on data handling and the manual update and remediation of data
the integration of existing systems to achieve a single source of truth
improved access to data access and use for everyone in the organisation
Master data management (MDM) software solution Sydney based business
One Sydney-based medical device distribution company used a solution called Prospecta to consolidate data from across the various tenders and contracts they had won. Prior to the implementation of this MDM, the company had recognised that the administration of tenders was poor, with little automation or workflow, and a need for lots of manual data entry. There were also inconsistencies in the metadata and across fields without inbuilt validation of records.
The rollout of an MDM enabled this business to improve their efficiency in the management of tenders, by establishing clear work flows and embedding minimum mandatory data fields which enhanced both data reliability and compliance.
Master data management (MDM) enterprise solutions
Pimcore is another great software solution when it comes to an MDM system for your enterprise business. Pimcore is an open-source MDM tool with diverse functionality and capabilities that can help you take control of your data, no matter how many systems you already have in your data network. Pimcore enables you to contain and collate data, providing you with a master record based on any criteria you require. Pimcore is an excellent choice for Australian businesses because it can:
handle even the most siloed and complex data sets
provide you with rich and accurate reports from across
easily manage records of all types, across a variety of attributes and comparison points
be modified to suit your particular requirements
run either on-premises or in the cloud
Pimcore is an excellent tool for managing your data, including customer records, product files, order details and digital assets. It has a high-performing data modeling component that can report on your data, including standout characteristics, accuracy and relationships to other data. It can handle and compare millions of records without the need for customised coding.
Pimcore's data mapping capability enables you to track how data is used from one source to another, which is useful when you need to import or export across multiple internal, or even external systems. Data mapping can be performed easily with an intuitive drag-and-drop process through which you can move selected data from source to target. As data is mapped, Pimcore provides validation information and reports so that you can be confident in your data map and findings.

Master data management tools common in Australia
There are several other Master Data Management (MDM) tools commonly used in Australia, and which one you should choose depends on your business objectives, industry and growth requirements. Among the most common MDM tools in Australia are:
Related Questions
How does MDM handle data growth?
If you choose the right MDM tool, you will be able to handle growth efficiently within your data repository. MDM tools, like those described above, help you to handle expanding data sets, and improve consistency right across your data infrastructure. MDM tools are designed to help you filter data, providing you access to the information you need, when you need it. These tools also have functionality that enables you to eliminate duplicates and flag problem records.