You can use Customer Relationship Management (CRM) Software to deliver high-quality, targeted and customer-centric emails to existing and potential customers.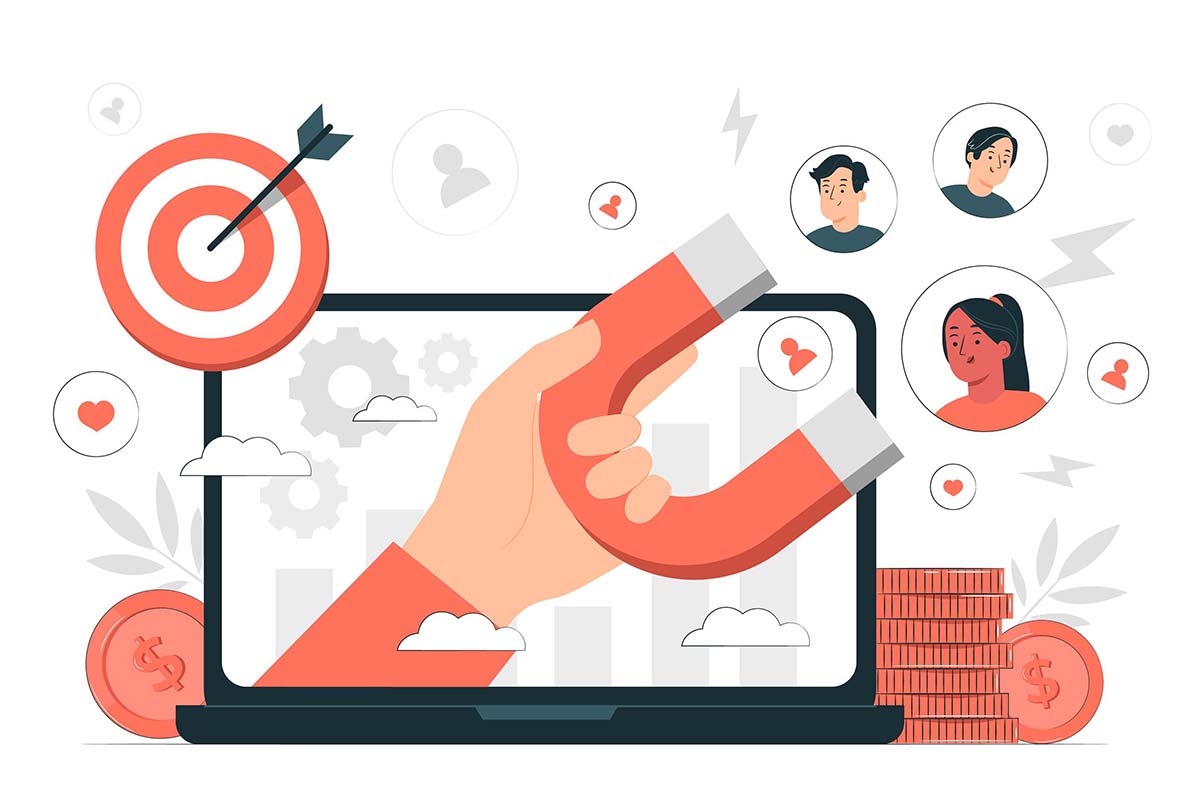 Image by Freepik
So, how do you use a CRM for email marketing?
Using either an integrated feature built into an existing CRM you can send and receive emails directly within the platform. The other way is to integrate an email marketing platform through an API and connect the two together.
What is a CRM?
A CRM solution is deployed across your network to track and manage your interactions with customers and help you establish and maintain relationships with potential and existing customers. A CRM will collate and centrally store all of the relevant information you have about a customer, creating a live and dynamic record. These records are useful when handling contacts, enquiries and customer complaints because you can easily access information. The records are also useful for your marketing team, who can gain insight into trends and opportunities by analysing customer data.
How CRM email marketing differs from traditional email marketing
Bringing a CRM solution into your email strategy gives you a central repository for all the information you have acquired about your customers. This makes it much easier to create specific profiles for each customer and deliver them highly personalised and unique content. It also makes tracking what happens after the customer receives your email- if they open it, reply, browse to your website or get in touch for more information via social media.
Advantages of CRM email marketing
There is no sign that emails are going to fall out of fashion any time soon. And even though most people receive many tens or even hundreds of emails each day, the humble email remains one of the best ways you can directly address your customers. The trick to making emails meaningful and well-received is personalised content that is relevant to the recipient.
Email marketing has typically been a tedious process, which made it difficult to achieve personalisation unless you had an officer manually selecting content for each recipient. CRM systems can automate many of the content components of email marketing so that you can get relevant information to every recipient. By introducing a CRM with your email marketing processes, you can create content that is generated with the specific characteristics and preferences of the recipient in mind- even if you have hundreds of customers on your email database.
Why you should use CRM for email marketing
A CRM collects and collates all the information you have acquired about a customer and gives you a clear picture of who they are. This central repository of information is an excellent base to call upon when creating fine-crafted email content that will call your customers to action. There are lots of benefits of integrating your CRM and email systems, or selecting a marketing platform that uses a CRM framework.
Searching over one data set can be done much more effectively than trying to review data across multiple and separate systems. CRM systems can hold multiple pieces of information such as sales records, email contacts, complaints and enquiries. A central storage repository for all of this information enables you to bring it together, analyse and scan it for certain triggers or activities. The CRM system can also run searches for customers who fit specific criteria, such as having made a purchase recently or having a birthday coming up. Having these kinds of insights into customer traits and behaviours makes it easier for you to address them directly.
Create high-quality content and emails in CRM integrations
Customers expect that you will understand their needs and requirements. The most effective email marketing campaigns are specific to the recipients. CRM systems with email marketing components have many features that help you create engaging emails with predictive content and which are sent in response to predefined triggers.
Email delivery schedule with CRM email marketing
A CRM system will enable you to set up email delivery schedules. When you have a dynamic and multifaceted business, there may be different sections of the business that want to send emails related to their specific service, sales or activity. Being able to schedule multiple monthly emails in a complex and multifaceted organisations has great benefit. Marketing officer and content creators from different teams can see when emails are scheduled to be sent. In many cases, this means that emails can cross reference or be related to emails that have been sent earlier.
It also means that you can schedule emails effectively across the whole month, rather than all being sent on the same day. It can be confusing for customers if they receive multiple emails from the same organisation in quick succession. This also leads them to think they are simply 'one of a number' and that the content of the email is generic or even irrelevant.
Coordinating emails from complex organisations
One example of an organisation that may have multiple email distribution lists is a local council. Residents may want to receive a regular monthly email newsletter about all of the happenings around the area. But they may also elect to receive separate emails from the library service or the grants team who are providing opportunities for funding and other content related just to grants. There may be email newsletters for local businesses or for sporting clubs. Residents also receive other communications via email, such as rates notices or invoices. There are potentially many emails to be coordinated and sent over a month to be able to keep the resident informed about their state email subscription preferences.
Officers working in any of these different departments can use the CRM to see a record of which distribution lists a resident is subscribed to. But beyond that, they can also see what emails have been sent and when. This makes it much easier to easily assess and determine what content a customer has received.
Having quick access to a record of emails sent also makes it much easier to assist a customer should they call or contact you over social media or webchat, with a question about an email they have received. You do not have to ask them to read out the content of the email over the phone, or be wondering which email they are referring to. When you conduct a quick search for the customer's profile, you will have ready access to information about all email contacts.
CRM email marketing strategy
Integrating marketing automation solutions with CRM can save you money and make your operation more efficient by:
Bringing together the intent and creating aligned objectives for your sales or customer service representatives and marketing teams.
A higher rate of conversations because of good lead management processes and data flow – officers will have tailored data and information at their fingertips to aid them during a pitch.
Centralised information is available to all team members, and can be automatically updated at all sources
There is a greater degree of transparency between the marketing team and sales and customer service officers, which creates internal opportunities of career progression and reduces the risk of information becoming siloed in certain teams.
Reporting can be related to both customer experience and marketing objectives.
Which CRM systems offer email marketing solutions?
Salesforce is a popular and widely used CRM that suits a variety of industries and is good for both medium and large enterprises. Salesforce can create automated messages for particular segments of your audience, and make recommendations to connect in an authentic way with customers.
Creatio is an effective and easy-to-use CRM with a marketing component designed to create marketing campaigns and targeted communications at various points through the journey from introduction to sale.
Which email tools can integrate with CRM systems?
Pabbly Email marketing enables email activities to be automated and set up to operate through different applications, meaning you can centrally manage an email campaign.
Mailchimp is a very widely used email marketing solution that has many email templates and reporting options. It integrates with Salesforce to create a powerful CRM and email combination and can also integrate with other popular products such as Canva, Shopify, Instagram and Facebook.
Constant Contact also provides templates and tools for email marketing, and is relatively simple to use as it has a drag-and-drop design.
How can PIM deliver outstanding email marketing?

Product Information Management (PIM) systems are powerful software tools that help a business to manage complex product data and present it to customers in a coordinated and compelling way. PIM systems such as Pimcore take product management to the next level by putting the customer experience at the core of the model.
With its contemporary Digital Experience (DXP) Component, Pimcore can measure and record interactions with a customer and analyse the interactions to generate accurate data about levels of engagement. It has a highly effective personalisation tool that enables you to define target groups and respond to real-time data such as purchase history, interests and shopping cart activity.
How to combine CRM and PIM for email marketing
By combining your CRM and PIM systems, you will have the capacity to generate very detailed insights into customer activity and preferences. It will give you easy access to the hidden knowledge that is buried amongst large volumes of data. While CRM systems have detailed customer records, PIM software can handle complex data sets related to suppliers, product range, variations, personalisations and availability. By combining the two you have an exceptionally clear picture of consumer behaviours and wants, which is related to the real time activity of the business.
Pimcore integration with Salesforce Service Cloud has been successfully achieved by Pimcore partners around the world. Pimcore is used as the Master Data Management (MDM) system that holds all of the customer data. This combination gives a complete 360 degree view of the customer. The benefits of combining CRM and PIM for email are that your customers will have an enhanced experience with your brand, and will be part of your omnichannel framework. Relating customer data to product data in emails enables you to cross-sell, up-sell and deliver targeted messages quickly and clearly.
Related Questions
What other marketing capabilities can a CRM system harness?
Most CRMs will be able span multiple areas of marketing and communications to put the customer at the core of marketing strategy. It's not just email marketing the CRM systems can improve and enhance. Other marketing activities CRM systems can improve include:
Web forms, data collection and customer profiles – many CRMs enable your customers to create a web-based profile, through which they can manage their preferences, have access to their contacts with you and have their personal data such as shipping address secured. Many customers appreciate and enjoy the experience of logging into their accounts with their favourite brands. A web portal through CRM can improve engagement and enhance loyalty.
Social media integration – many systems can often deal with content across multiple platforms and channels, and social media feed and tools can be integrated directly into a CRM.
Use of tags – tags are like reference points and additional pieces of data that can be associated with a customer that make it easier for you to pull relevant records for a particular time or reason.
How can CRM help with audience segmentation for email marketing?
ot all content is appropriate for all of your customers, and audience segmentation through CRM enables you to hone in on and separate certain groups of customers for particular offers or content. By using CRM for audience segmentation, you can extract data sets and email addresses you can use for targeted marketing. This could be related to stated user preferences and interests, or based more on demographic information such as age, profession or geographic area.
One example of audience segmentation can be done in relation to major holidays. For example, you may have some customers who say they do not wish to be contacted about Mother's Day sales. This is done out of the recognition that Mother's Day can be a day of sadness for some people. If a customer replies to an email or alters their preference that they do not wish to be contacted related to certain topics, then you can easily separate email recipients into groups and subgroups.